Small Floating shoe shelf - 50cm x 14cm
$

44.00 Sold Out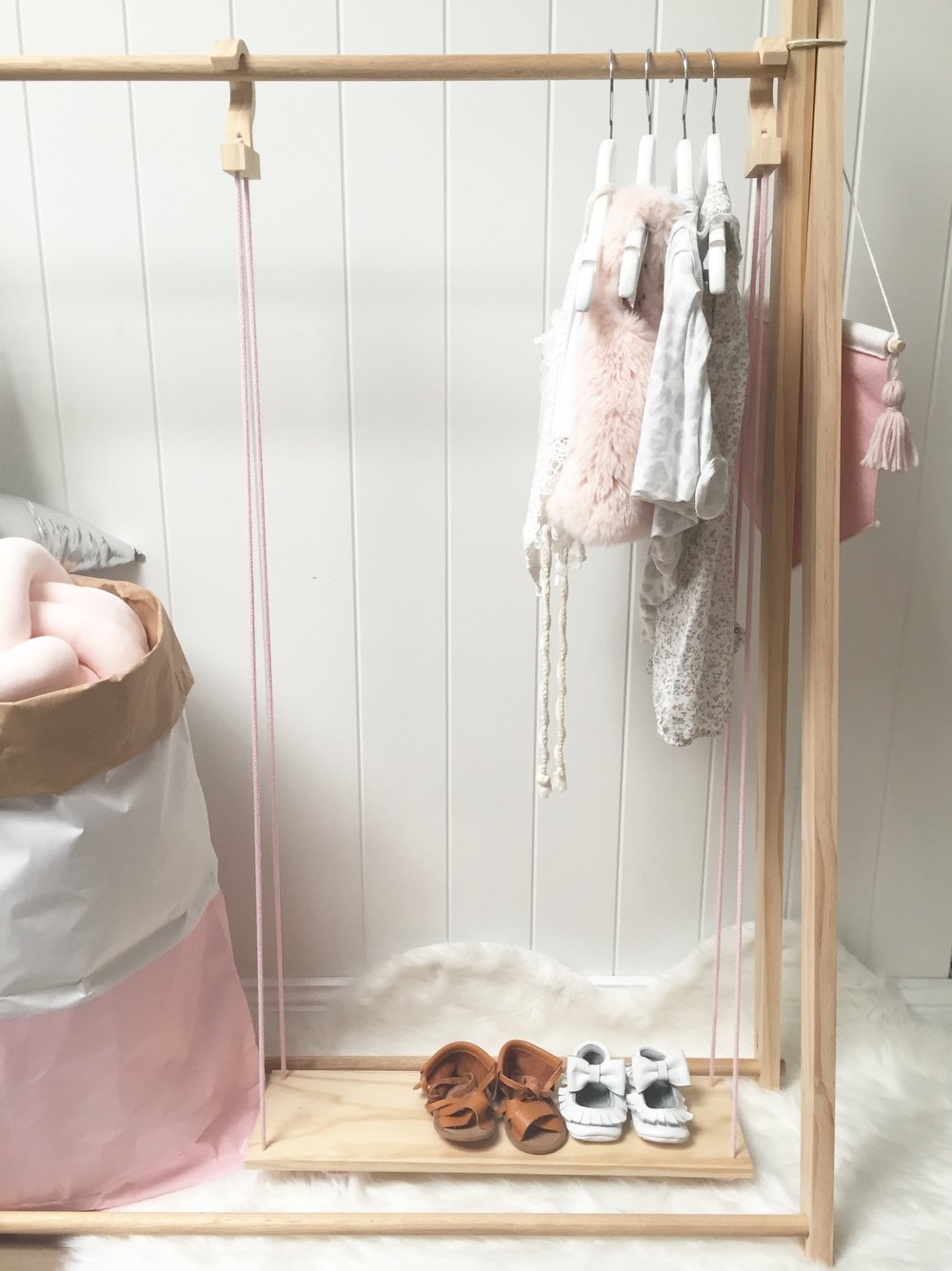 Simply hang our gorgeous Floating shoe shelf from your own clothing stand and you have a neat way of displaying shoes. Now you can easily pair your favourite clothes and shoes together. Each shoe rack consists of 2 hooks with rope and 1 length of timber complete and ready to hang. (Clothing rack is not included)
Size approx L 50cm x W 14cm x D 1.2cm
Drop approx 1 metre (each shoe rack comes pre-set to the above height, however there is 10cm of extra cord on each end to lengthen if you wish. if the height is right simply just trim off the excess and discard.
Please make sure you double check your colour selection before checkout as all purchases are final.
Although I use non toxic paints these are not toys. DO NOT let your children sit on these shoe shelves. They are for shoes ONLY. They are not food grade. As these are handmade no two are exactly alike and minor imperfections may occur. Please take this into account. Each raw timber piece will always have a different and unique look to the grain.
These items are made to order so they may take up to 4 weeks to be shipped. Thanks for your patience.
INTERNATIONAL SHIPPING
YES we do offer international shipping on this product. Please ask for a shipping quote.
Display items are not included.
Share